5 Tips to Keep Your Pets Safe on Halloween
Nov 21,2022 | Petbobi
It's a spooky season, and you know what that means?
Time to get ready for Halloween!
October 31st is a fun time for both people and pets alike. From Plush Monster Toys to Dog tie-out Cables and costumes, treats, and decorations, there are plenty of ways to make sure your pet has a "paw-some" Halloween.
However, it's important to celebrate safely. Today on the Petbobi blog, let's learn about five tips to keep your pet safe on Halloween.
Keep Pets Secure During Halloween Night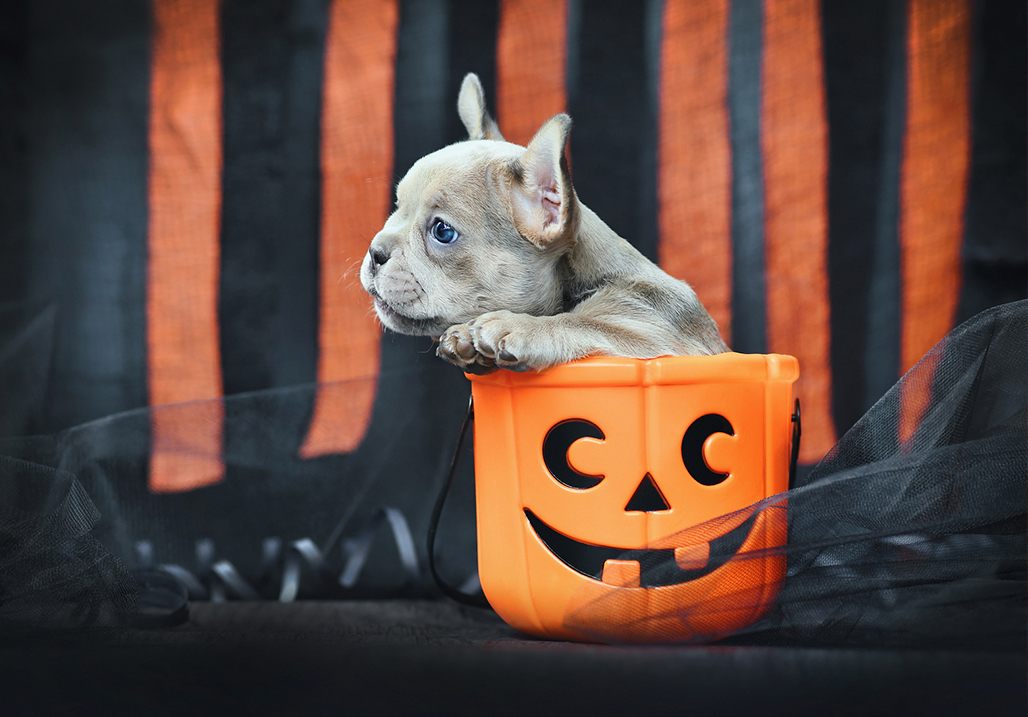 Halloween can be a stressful night for cats and dogs. Although we humans understand what's going on, many pets dislike strange noises and lights. For example, children ringing the doorbell can worry dogs that an intruder is trying to enter the house and send them running.
Similarly, pets may try to hide or escape from what they perceive as a threat. So, be sure to keep animals secure. Put cats in a bedroom or dogs in a crate. That way, they cannot accidentally slip out the front door or window and get lost!
If you absolutely must keep your dog outside, use a sturdy tie-out cable like this one.
Avoid Dangerous Pet Costume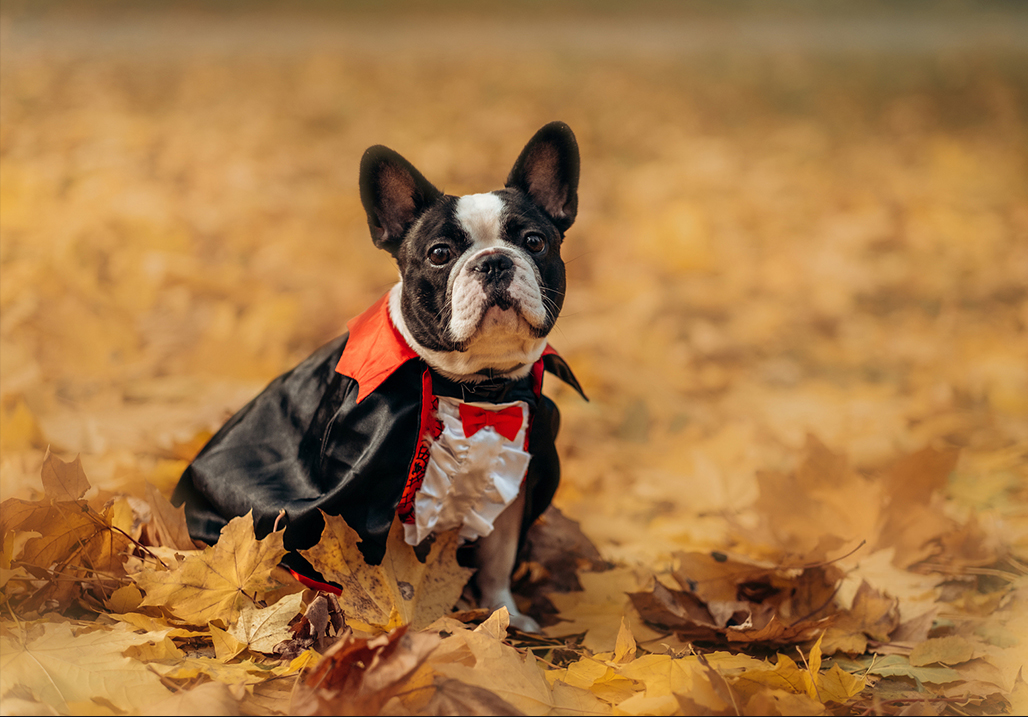 Secondly, we all want to take cute photos of our pets! Instagram is full of adorable puppies and kitties dressed up in their silly costumes. But be careful. The Humane Society of the United States explains that costumes can make pets uncomfortable.
For one thing, a costume can cause overheating. Wearing fabric will increase your pet's body temperature. Dogs with thick fur will pant, drool, and have difficulty breathing if they get too hot. Therefore, Petbobi recommends light costumes that don't cover the face, muzzle, or whiskers.
Put the Candy Away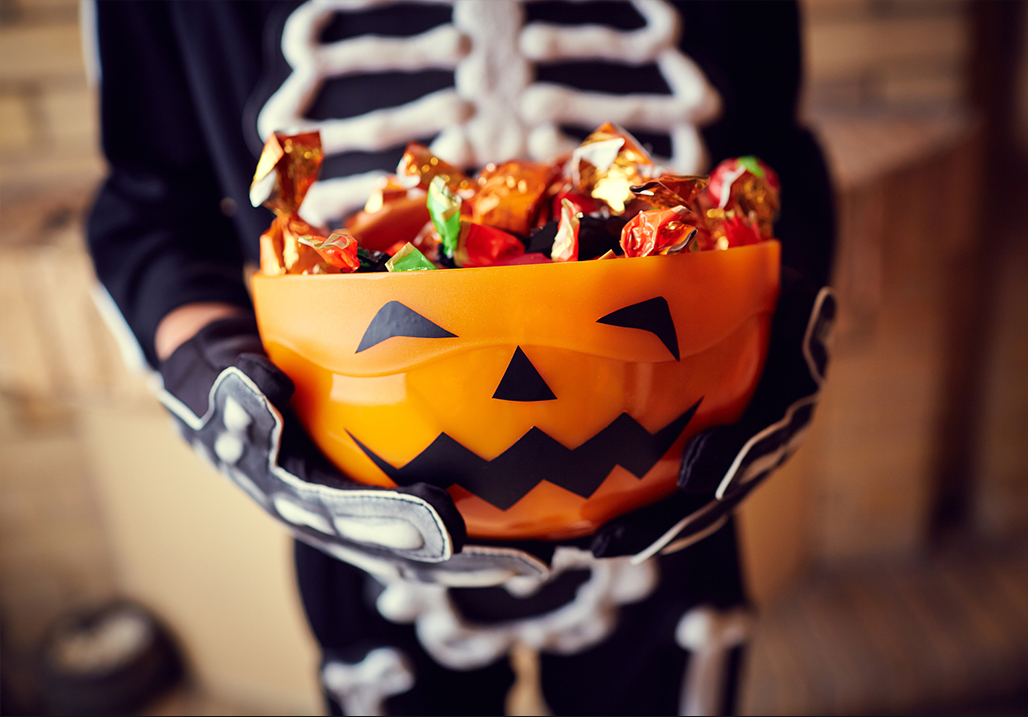 Next, did you know? Pet Poison Hotlines get the most call around Halloween. This is because of how much candy gets eaten (by mistake). Common Halloween candy that is toxic to pets includes:
Chocolate
Raisins
Bubble Gum
Peanut Butter with xylitol
Macadamia Nuts
Candy wrappers
If your cat or dog ingests any of these ingredients, treat it as a medical emergency and contact your veterinarian immediately.
Or better yet, keep the Halloween candy out of reach in the first place!
Going Trick or Treating? Use a Pet Stroller for Small Dogs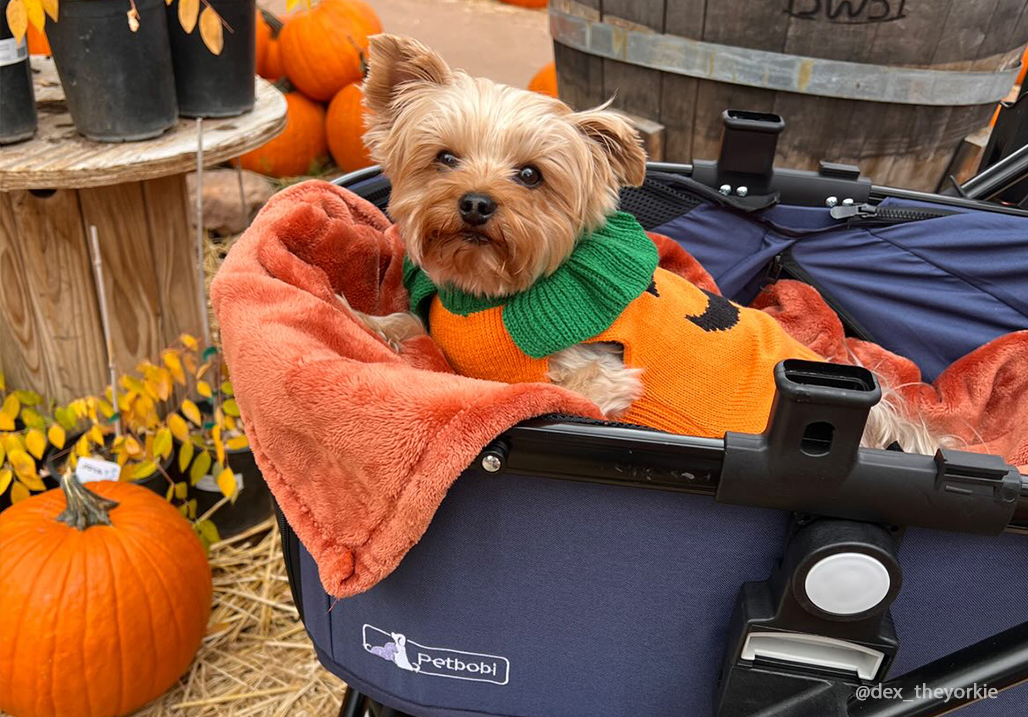 It can be fun to bring your dog along for the adventure. However, walking along busy sidewalks and roads isn't the safest activity, especially when they pull on the leash or want to sniff decorations as traffic drives past.
Instead, keep your beloved pet safe trick or treating by using a pet stroller. Petbobi has bestsellers for both small dogs and large dogs. Mesh windows let them look out and enjoy the sights, while simultaneously protecting them from getting stepped on or hit. Plus, a pet stroller for small dogs means fewer worries for you!
Driving around to look at Halloween house decorations? Don't forget to buckle up with a Dog Seat Belt.
Don't Use Decorations that can be Swallowed or Choked On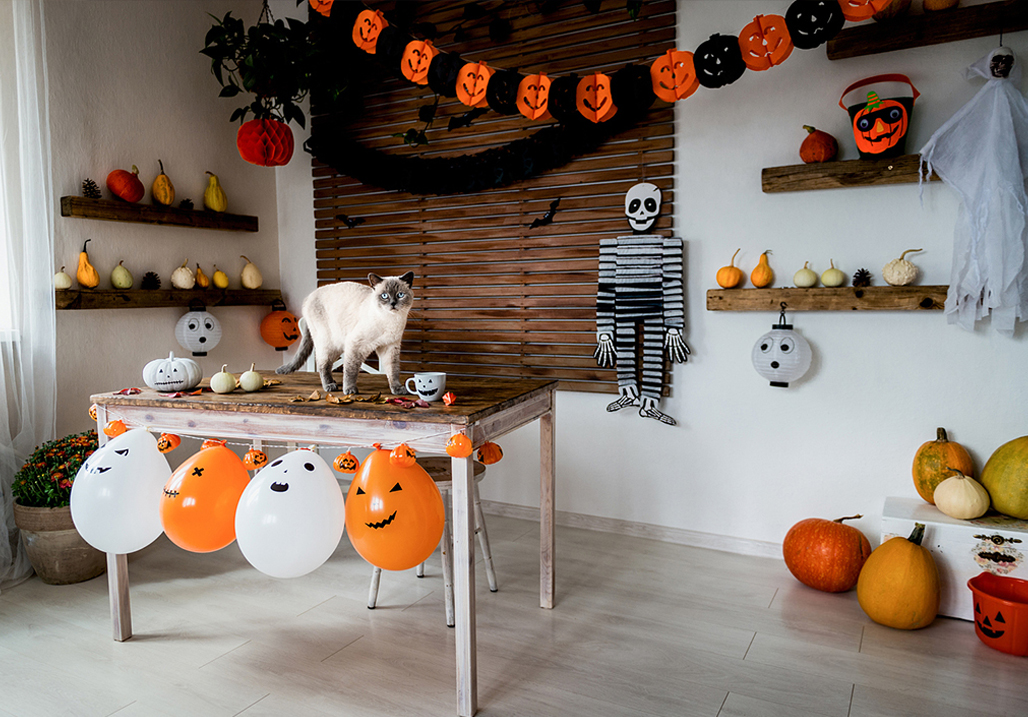 Lastly, when putting up those scary spiderwebs and skeletons, ask yourself: Could my pet choke on this? Orange and black balloons might look festive, but a cat's claws can pop them and suddenly choke on the plastic and ribbon. Likewise, dogs can confuse a decoration for a new toy. When swallowed, this can result in an intestinal blockage, surgical removal, or worse, be fatal.
To stay on the safe side, don't use any of these decorations:
Ribbons
Confetti
Glowsticks
Small Plastic Decorations
Fog machines (these have toxic chemicals)
Candles (can burn your pet)
If you dream of having the creepiest house on the street, that's great! Just be sure to either a) use pet-friendly Halloween decorations or b) place them high enough that pets stay out of trouble.
Bonus tip:
The American Society for the Prevention of Cruelty to Animals also shares that pumpkins and decorative corn aren't deadly, they can "produce stomach discomfort in pets who nibble on them." Dispose of your decorations appropriately.
Happy Halloween, from

Pet

bobi
There you have it, pet parents! Our top five tips to keep your pet safe and out of harm's way on Halloween. From the pet lovers here at Petbobi, we all wish you a spooktacular Halloween filled with lots of treats, and maybe even a few tricks.
Want more great pet content?
Sign up for our newsletter for the latest updates.